Welcome to Austin Portfolio Real Estate, Jeannette Spinelli's real estate source site where business is conducted with an innovative style rooted in the principles of service, integrity and accountabili

ty.


Email: Jeannette@JeannetteSpinelli.com

Few decisions you make will affect your life or rival the importance of the decision to purchase or sell your home. With that in mind we are pleased to introduce you to Jeannette Spinelli's premiere search site for Austin, Texas fine homes and property listings. Applying her tenacious spirit, strong negotiation skills and service obsessed attitude Jeannette demonstrates an exemplary approach to real estate.

A Powerful Real Estate Resource
Jeannette's advanced interactive map search provides to you the tools necessary to make a comprehensive and convenient search for Austin, Texas real estate. Whether you prefer to search by zip code, neighborhoods, schools, or street name, these search tools allow a myriad of options to assist in discovering your new Austin home.

Your Austin Real Estate Specialist
Specializing in areas from downtown and Central Austin, to Westlake Hills, Lake Travis and beyond, Jeannette can facilitate your introduction to hundreds of exceptional Austin, Texas real estate listings. Jeannette welcomes you to utilize this site as your personal real estate tool and, when the time comes for more personal attention, she looks forward to sharing her market expertise, tactical strategies and vast resources with you in person. Welcome and enjoy.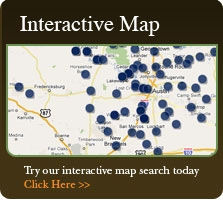 Jeannette Spinelli

for Central Austin and Westlake, Texas Real Estate (512) 784-8022